Cirque Arrow Bypass Ring with Amethyst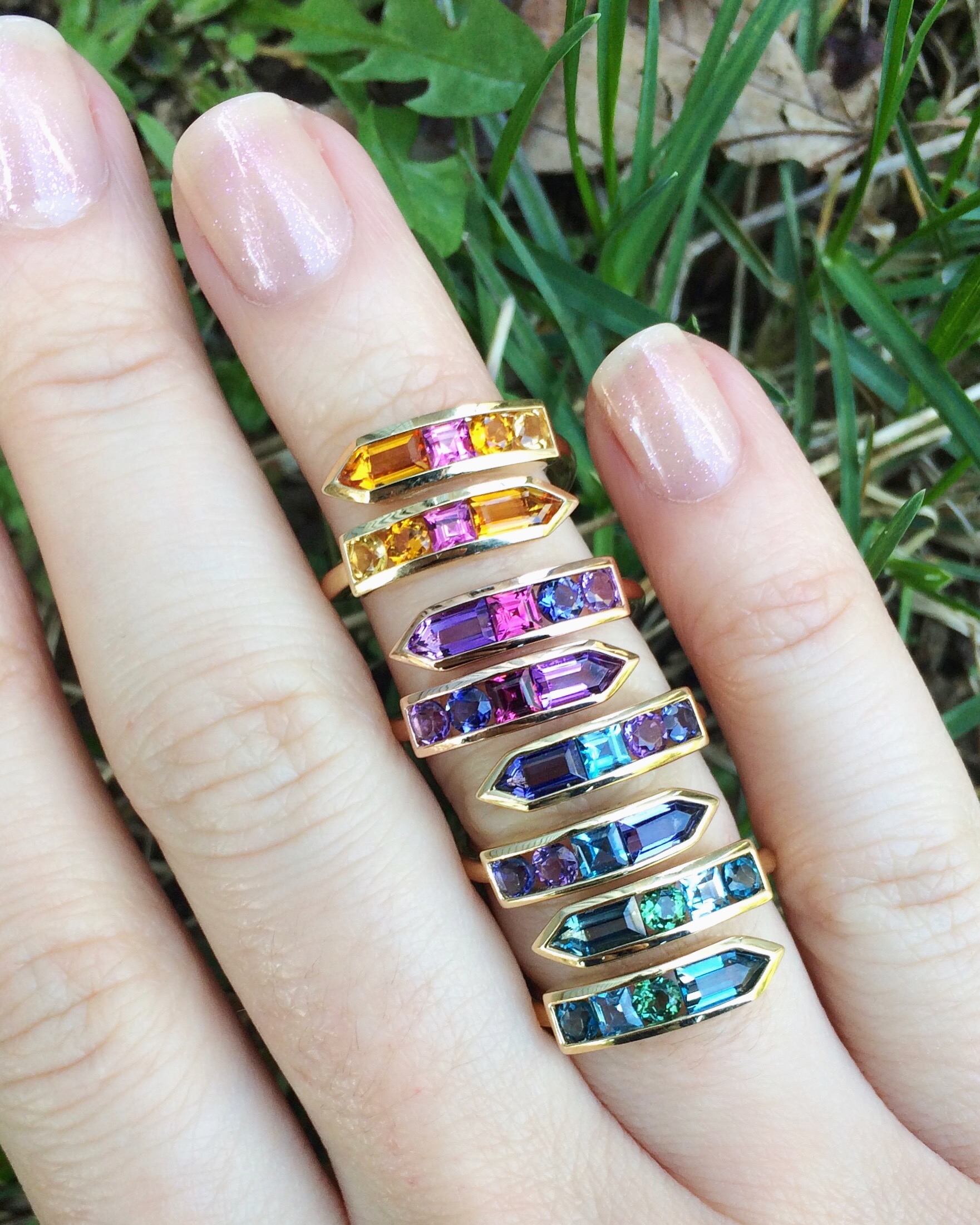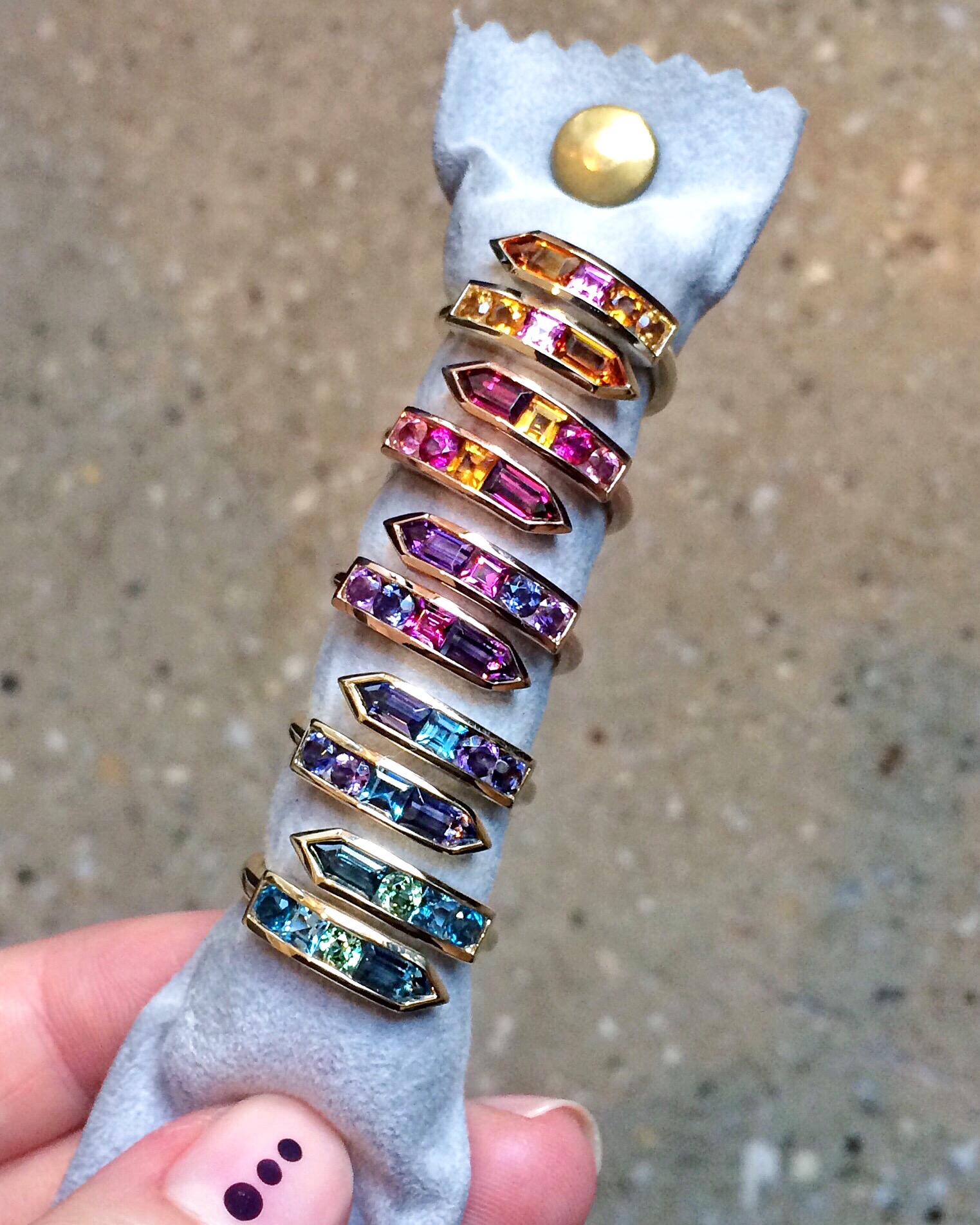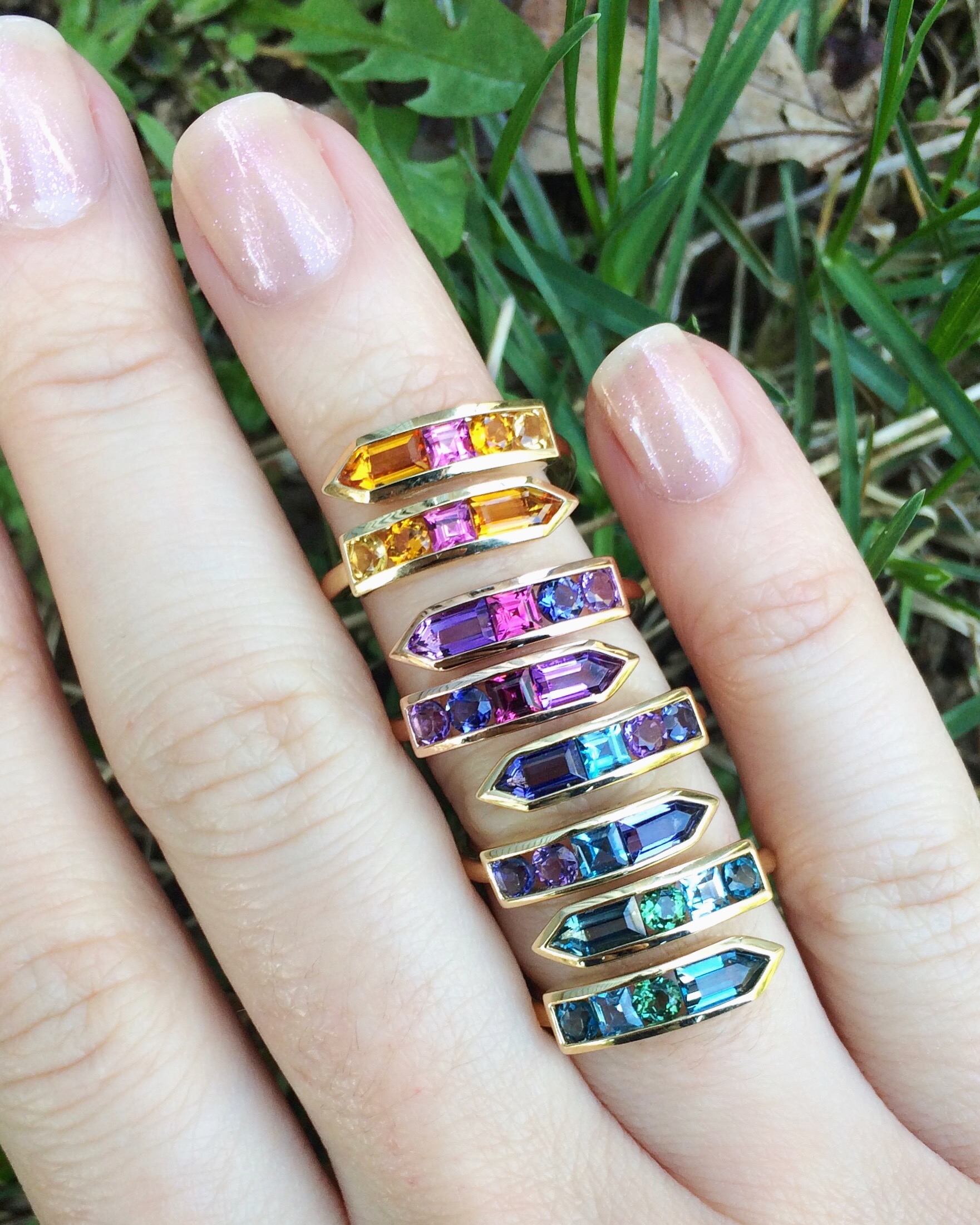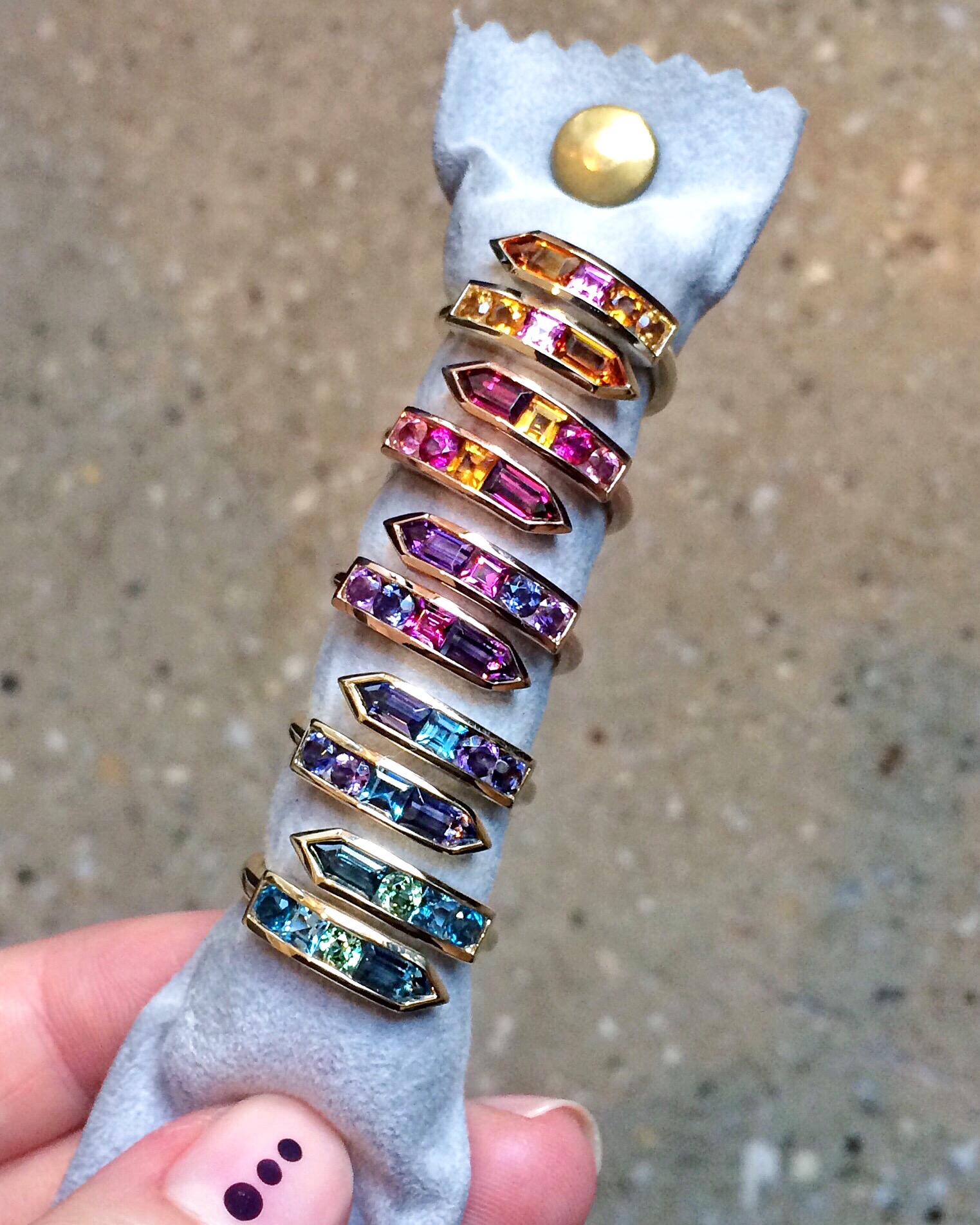 Cirque Arrow Bypass Ring with Amethyst
From the Cirque Collection a delicate yet vibrant crossing of arrows, filled with mixed shape gemstones in 14K gold.
This Arrow Bypass Ring features rhodolite garnet squares, iolite and rose de France amethyst rounds, and custom cut amethyst arrows set in a 14K rose gold band.
Our stock ring size is 6.5. Please email info@janetaylor.com to ask about special ordering a different size and/or gold color!
Shipping Info
After you place your order, delivery times will be confirmed within 48 hours by a member of our team. Items in stock will be shipped as soon as possible, typically within 5 business days. Please note that we cannot guarantee stock on all items. If you need something by a specific date, please contact us at info@janetaylor.com first and we will do our best to accommodate your timeline! Estimated delivery times for all custom, out of stock, and back order pieces will be between 4-8 weeks. If the piece is ready earlier than expected, we will ship it to you upon completion. As soon as your order ships, you will be notified via email that your order is on its way! 
About our Stones
All of our pieces are skillfully crafted with natural gemstones, which are very often heat treated as it is common practice, and are not synthetically created in a lab. We pride ourselves in providing customers with genuine gemstones, that come from every corner of the world! Quantities of most colors are limited and vary due to availability. We might not be able to replicate the exact colors in the photo but we promise to do our best!